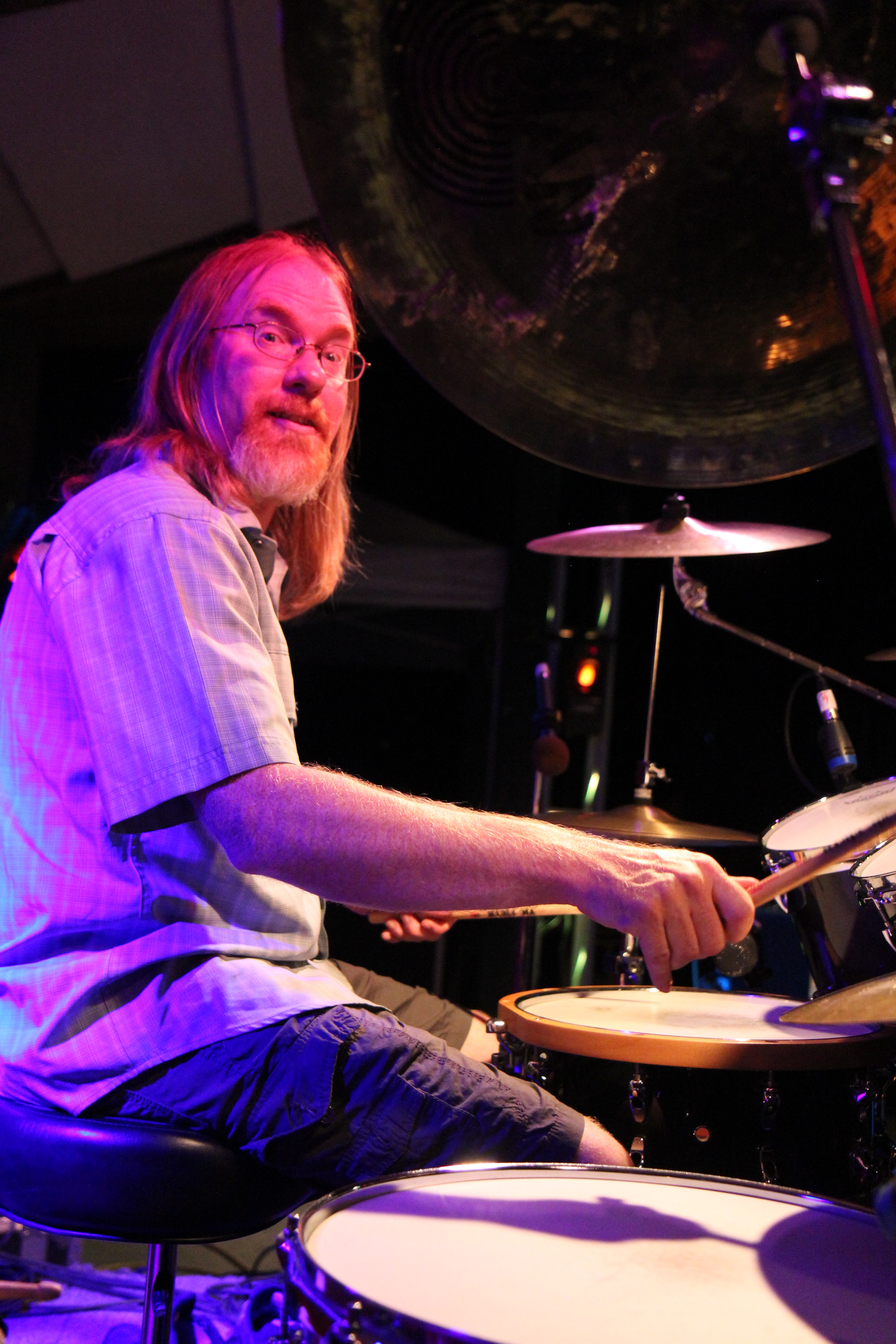 Energy, groove, pocket, and feeling good. Those are the words that people use when Ryan is behind the drums. When Ryan steps on stage, his energy and mindset is focused on making the music, the musicians, and the audience feel good and enjoy themselves.
Ryan enjoys being versatile and authentic whether it's dancers twirling with an up-tempo swing, throwing down the funk, rocking it out, or using subtle brush strokes and cymbals swells to accent the songwriter's beautiful song. Variety is the spice of life and Ryan loves all forms and styles that music can come in.
Ryan is a member of the band Godjammit performing original music and unique versions of fun cover songs. He also performs with Phour Point O, Colorado's most well-renowned Phish tribute band. Ryan is also the featured drummer of the Ween tribute band, Lil' Ween. Ryan is also part of the classic rock and R&B band Face The Music.
Ryan is also a first call sub for a variety of bands including Shakedown
Street (the long running Grateful Dead tribute band) and The Strange
Parade (Doors tribute band). He also spent seven years performing with
WhiteWater Ramble, an original band that brands itself as "high octane
Rocky Mountain dancegrass". Ryan also performs with a variety of other
local, regional, and national acts on a substitute and fill-in basis. A
sampling of some of the artists and bands Ryan has performed with
include:
Bo Diddley (rock legend)

Peter Rowan (bluegrass legend)
John Kadlecik (Furthur, Dark Star Orchestra)

Bill Nershi (String Cheese Incident)

Drew Emmitt (Leftover Salmon)

Billy Branch (Chicago blues legend)

C.J. Chenier (zydeco legend)

Deadphish Orchestra

Andy Frasco and The U.N.

Damon Fowler

Chaotic

Huge In Germany

Stereomaid

Andy Irvine (bassist and clinician)

Pete Kartsounes

Bonnie and the Clydes

Andy Sydow

Junction 8

Dos Coyotes

Matt Flaherty

Harmonious Junk

Dead Zone

John Alex Mason

Possum Logic

Tydyed Sky

The Symbols

Olivia Rudeen

Hot Soup

Arnie J. Green

Bobby Walker

Johnny O. Band

Brad Pregeant

Lynnea Godfrieux

Finaleyez

Flambeau
Ryan enjoys performing in a variety of styles including: rock, jazz, pop, blues,
country, bluegrass, hard rock/metal, R&B, funk, jam-band, singer/songwriter, Texas swing, Cajun, zydeco, New Orleans based music, and several Latin styles.